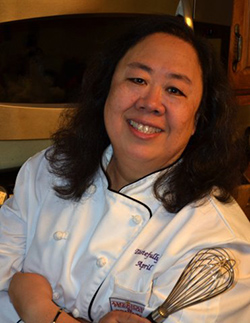 It's all about time - your time - and how you can reclaim some of it to spend with family and friends. As a personal chef, I create and prepare delicious meals for people who love great food, but who don't have time to cook for themselves. Everyone's lives are so busy these days! Between work and juggling family schedules, making time for a tasty home-cooked dinner is truly a challenge. We all need to find ways to regain time normally used for chores such as grocery shopping and cooking to instead spend quality time with our family members and friends.
So, let me relieve you of the burden and stress of shopping and cooking and let yourself come home to your choice of freshly prepared, delicious meals including all your favorites!
April Lee, your personal chef in the Baltimore, MD and Washington, D.C. metropolitan area.
Serving Anne Arundel, Carroll, Howard and Montgomery Counties.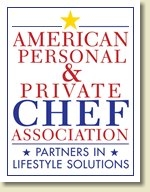 April Lee is a proud member of the American Personal and Private Chef Association